Freakout Film Festival Branding
Senior exhibition at UNK. Psychological thriller film festival featuring the works of Nolan, Scorsese, and Fincher.
My senior graphic design exhibition from the University of Nebraska - Kearney. Freakout is a psychological thriller film festival that features the work of three directors-- Christopher Nolan, Martin Scorsese, and David Fincher. The underlying "feel" of each director's work is seen in the visual theme of each section.
Although film was the subject of my senior exhibition, the actual objective was more complex than just branding the look of the festival. Freakout is based around an event, so all the designs were for day-of materials that would be made available to festival participants (not promotional materials or advertising). The wayfinding system needed to be incredbly clear so that participants knew exactly where to go in order to view the films they want to see, as well as what time the movies are plaing. Desigining a wayfinding system for an event was very different than anything I'd done before, so it took an incredible amount of planning, sketching, and exact measurements to make sure everthing fit together just cohesively.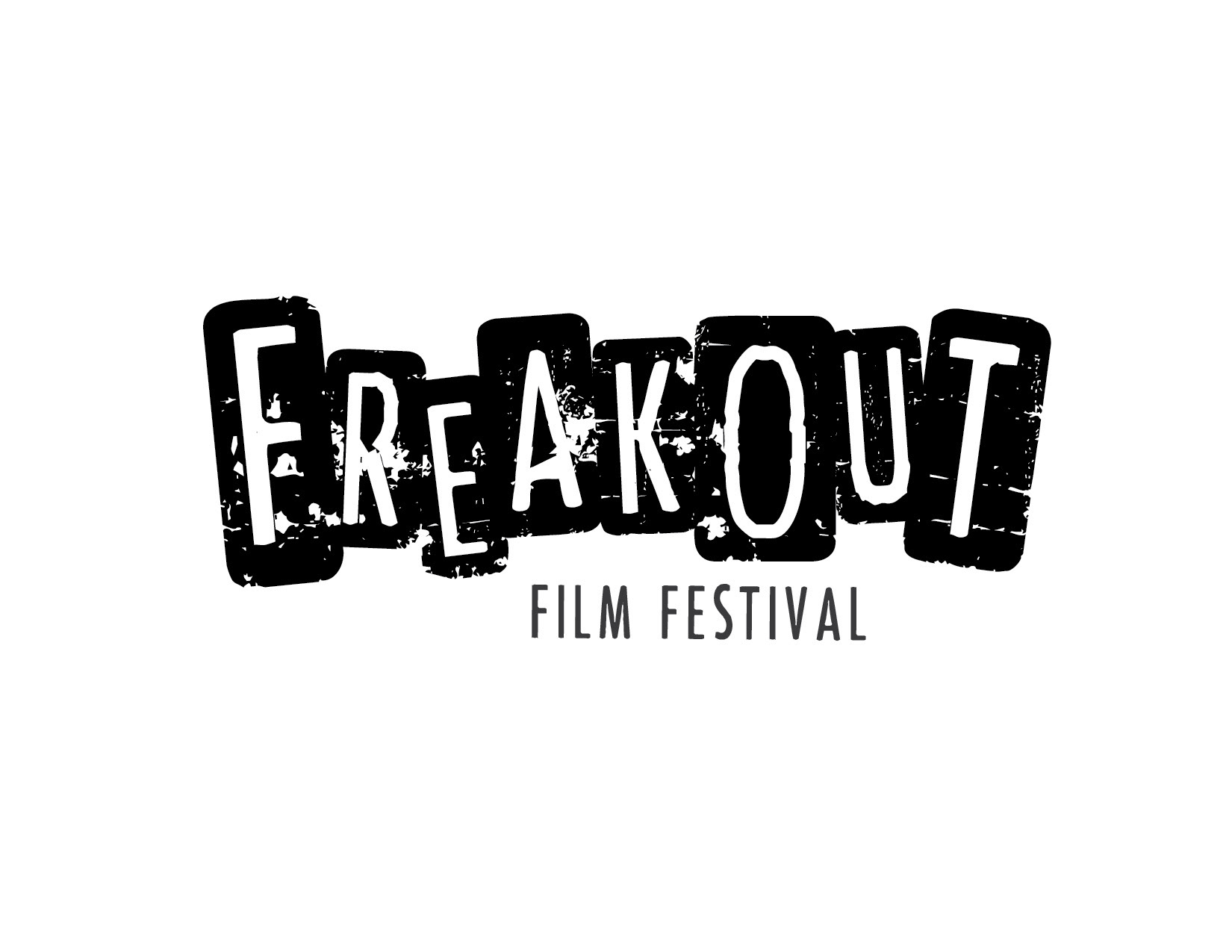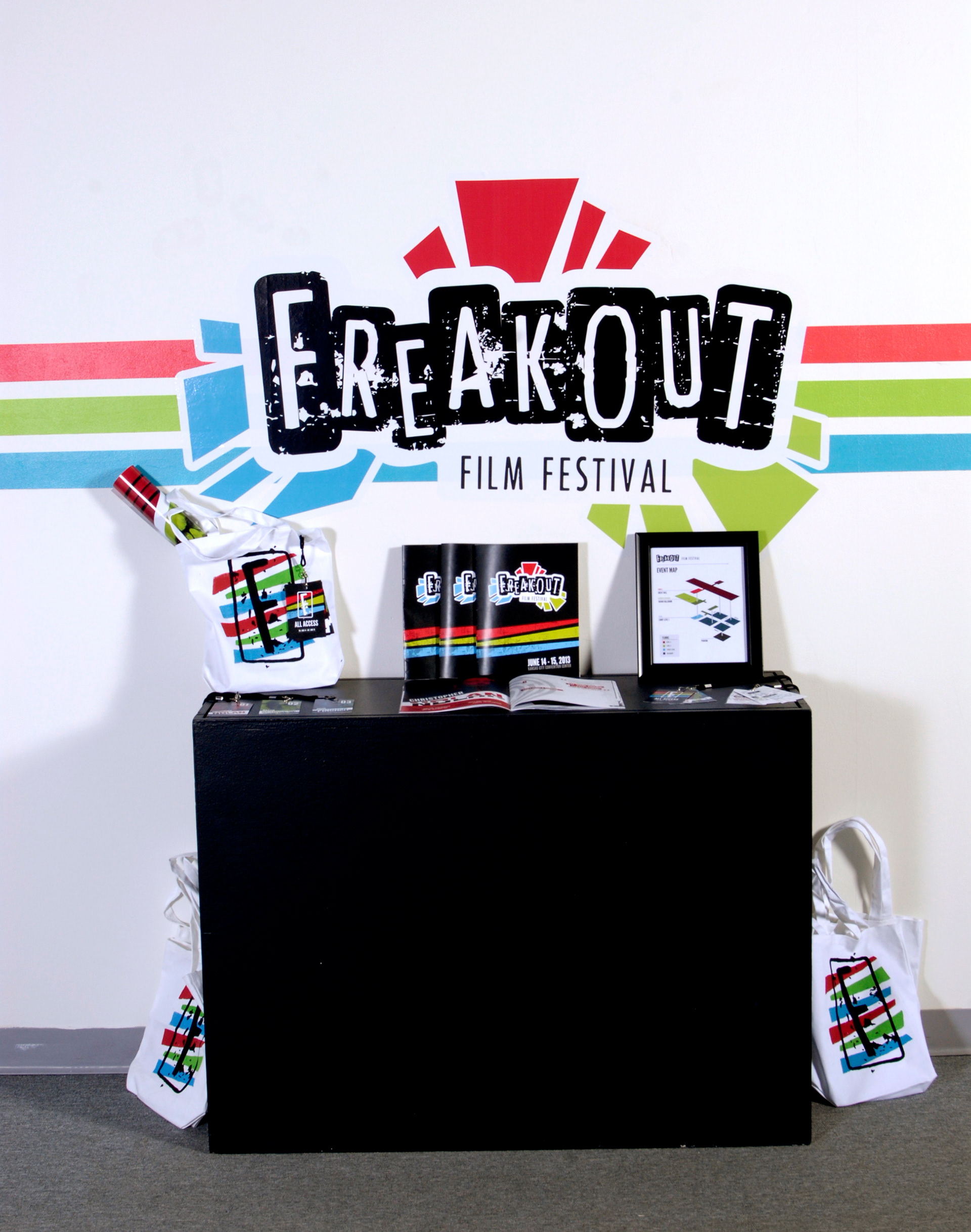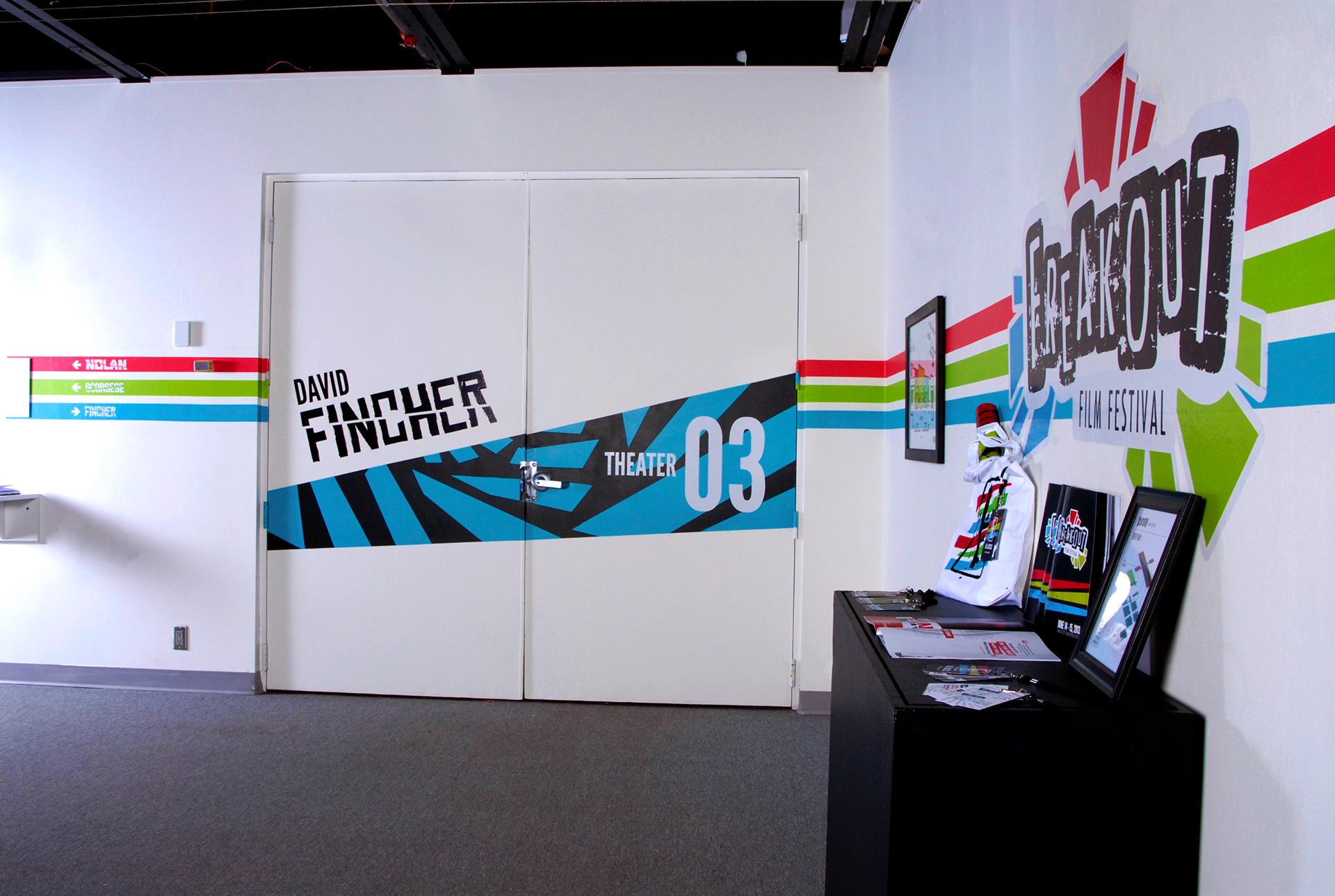 Theater door design - David Fincher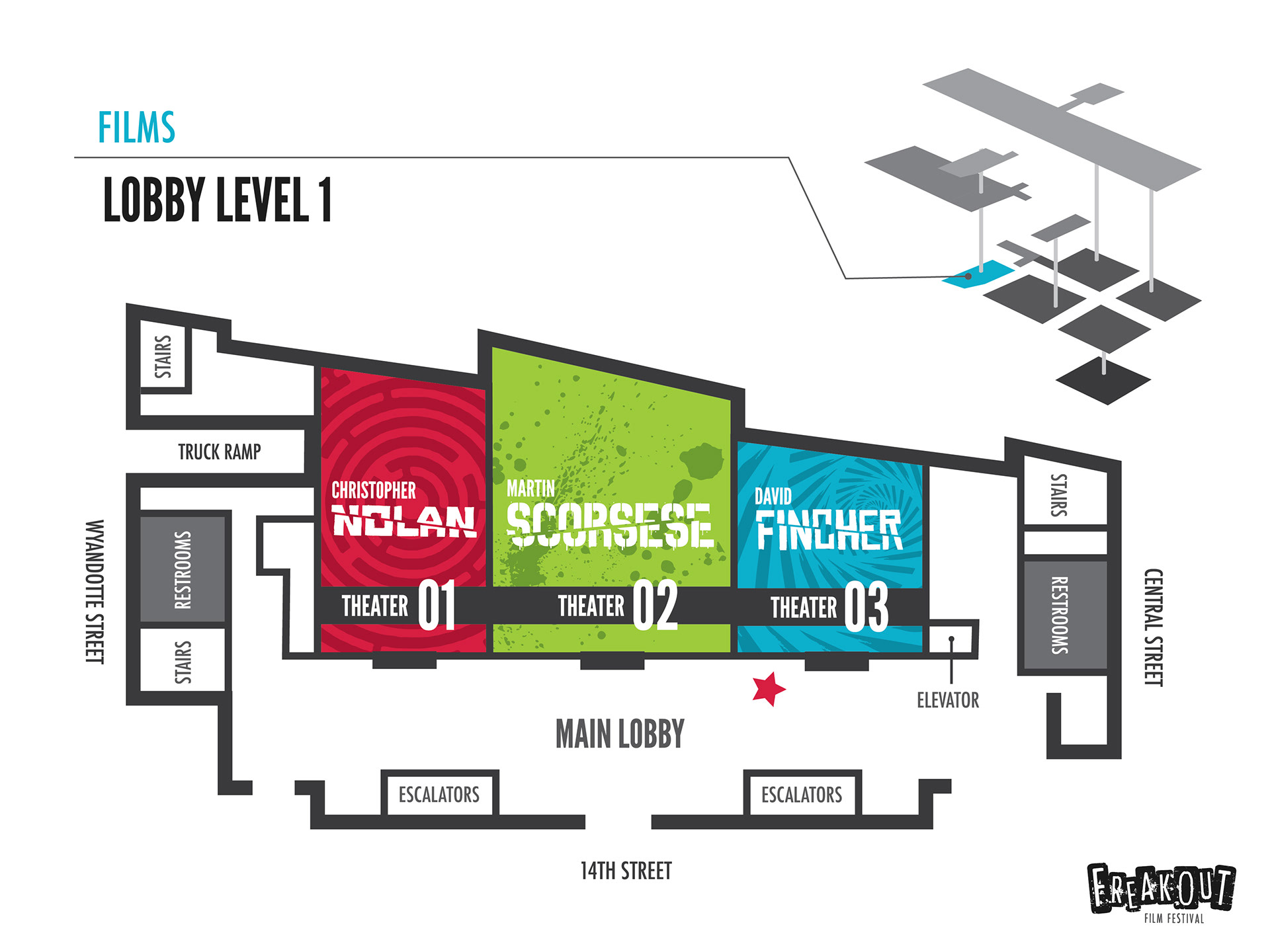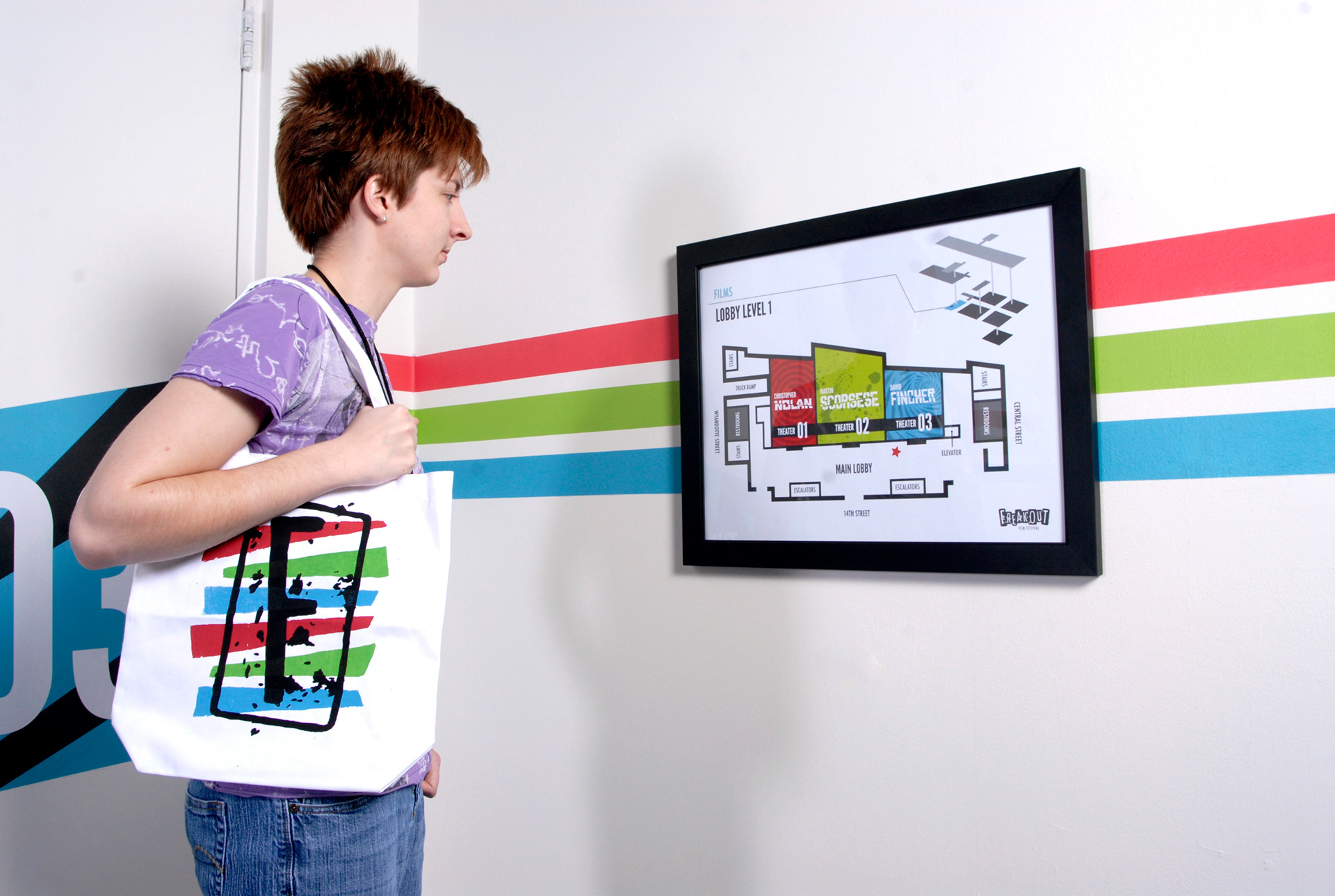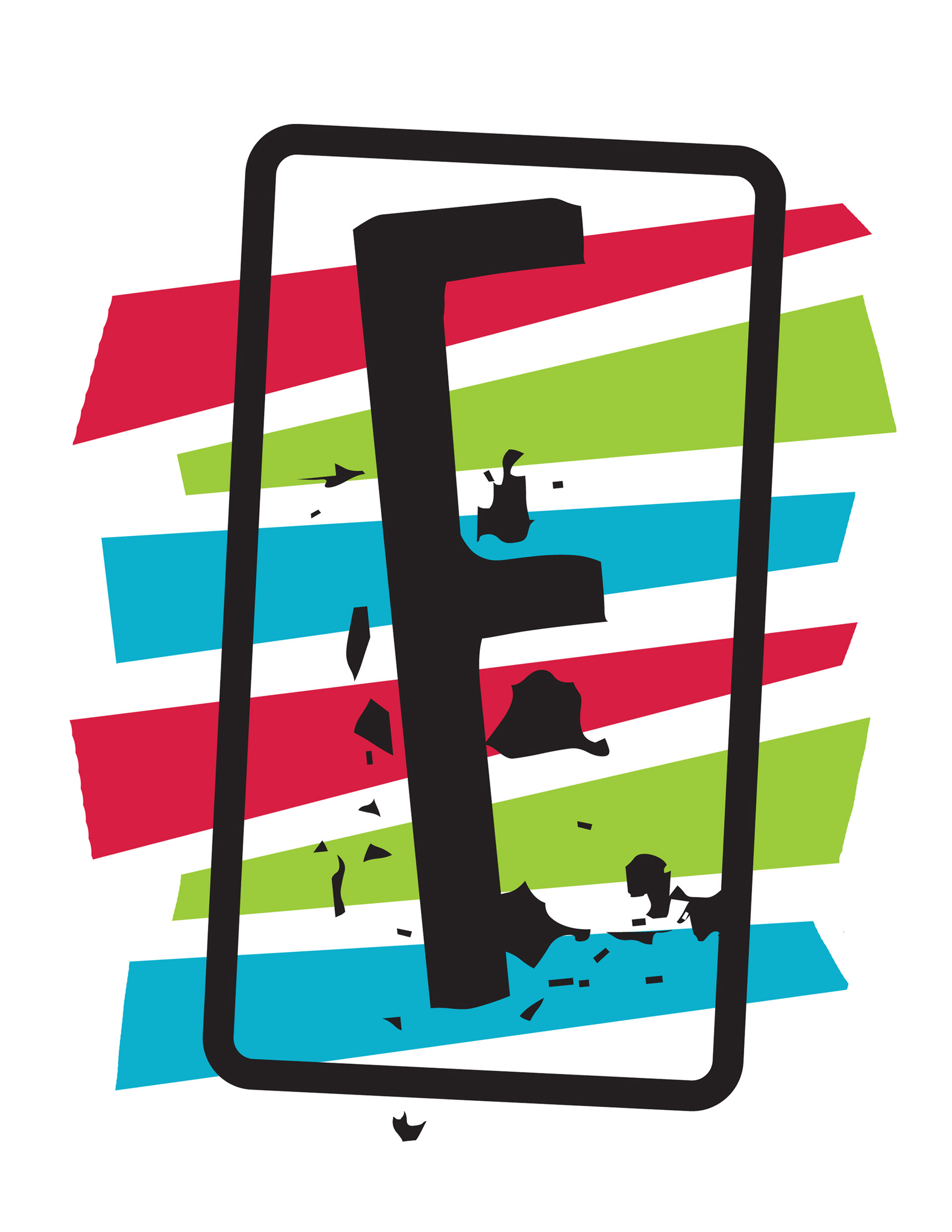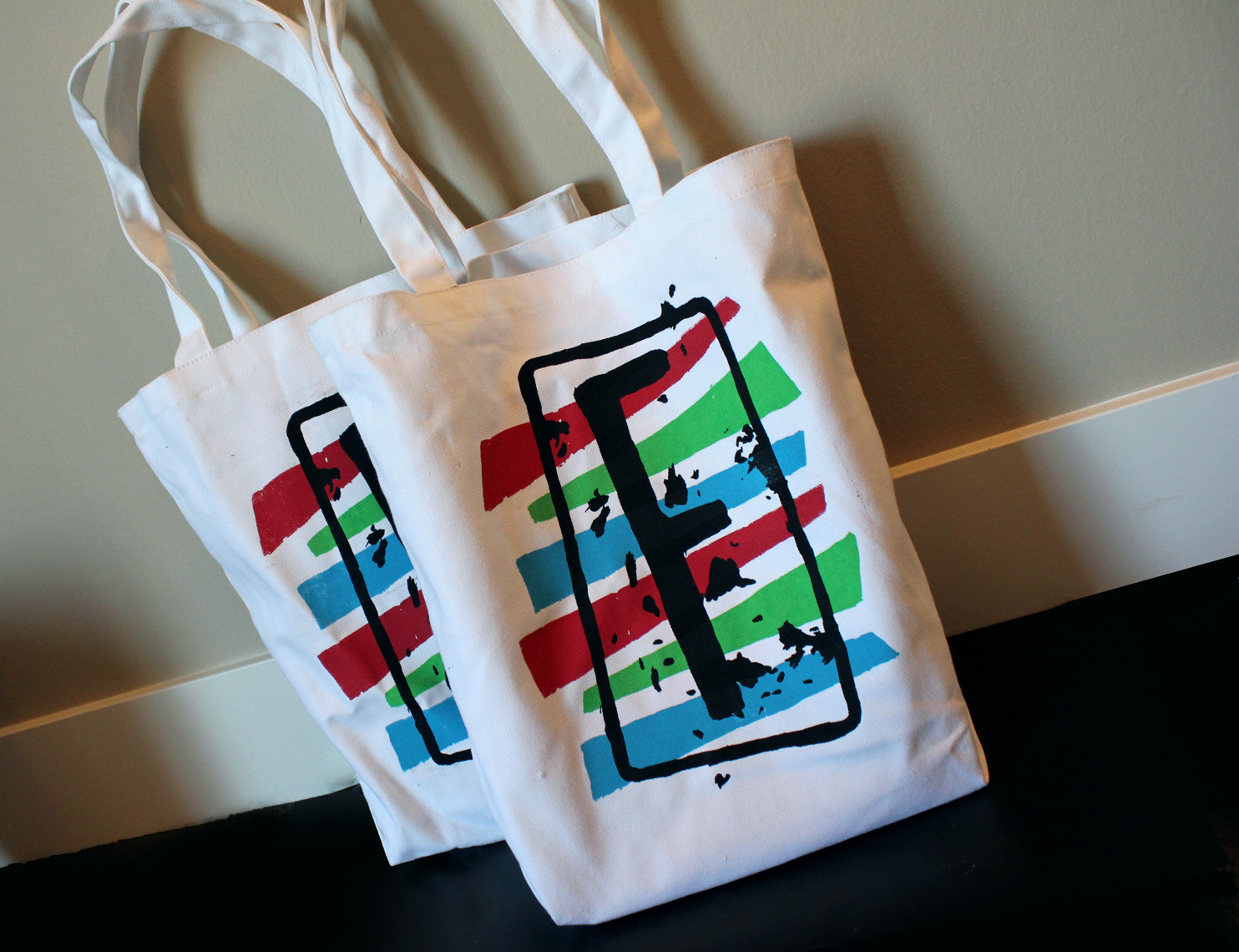 Hand-printed canvas tote bags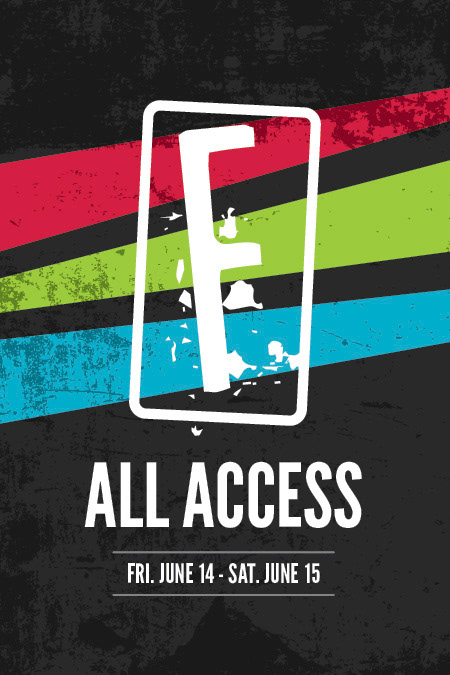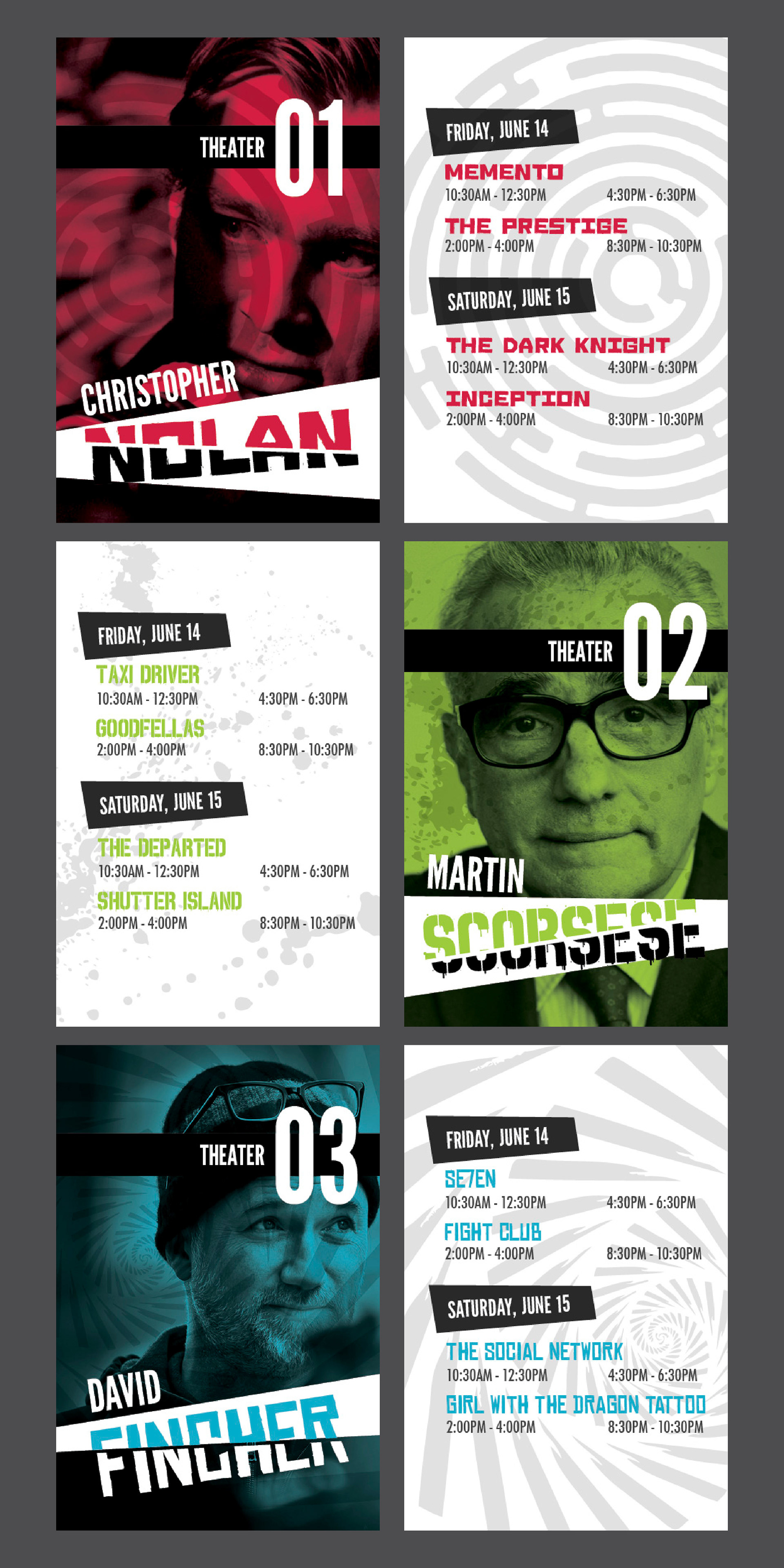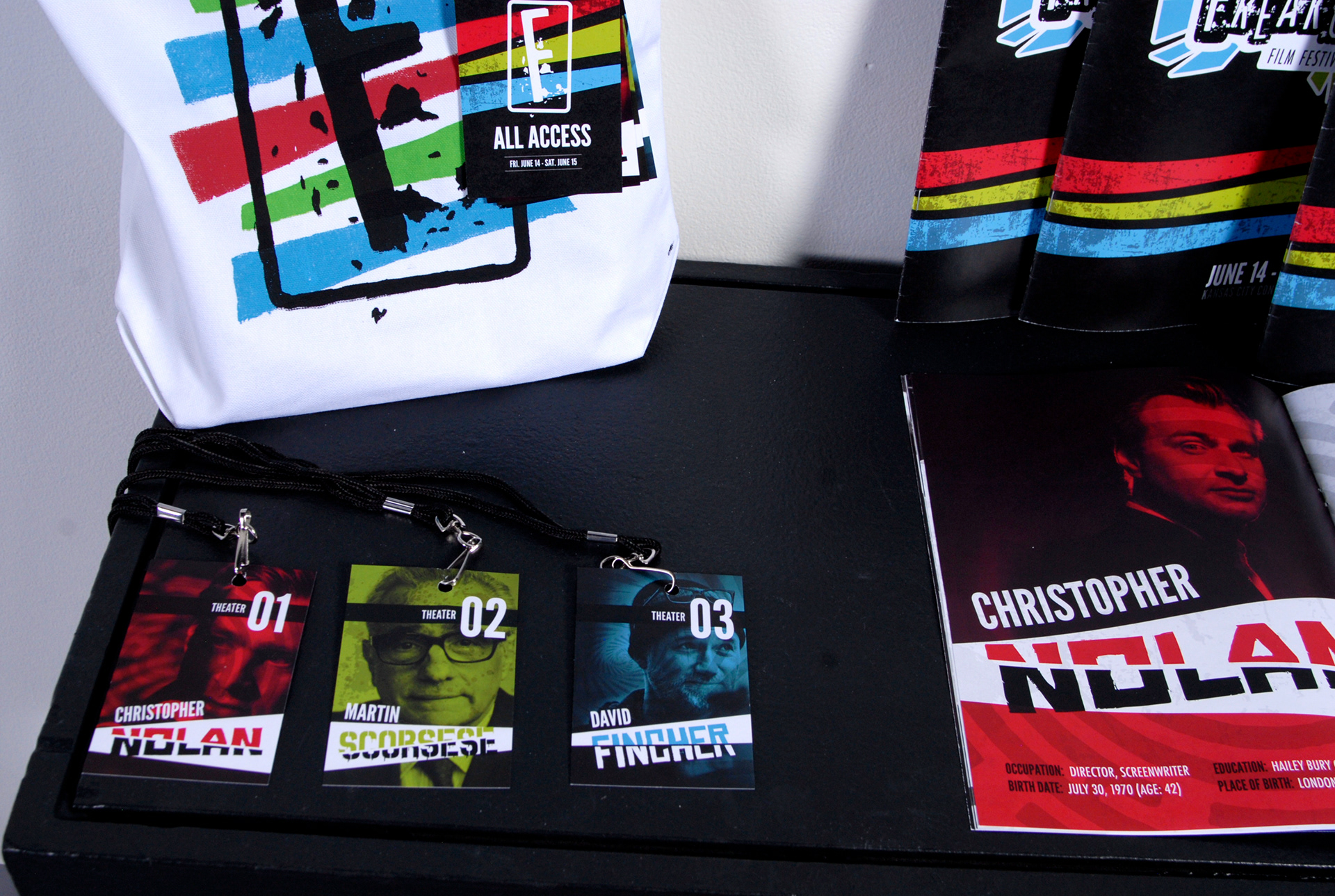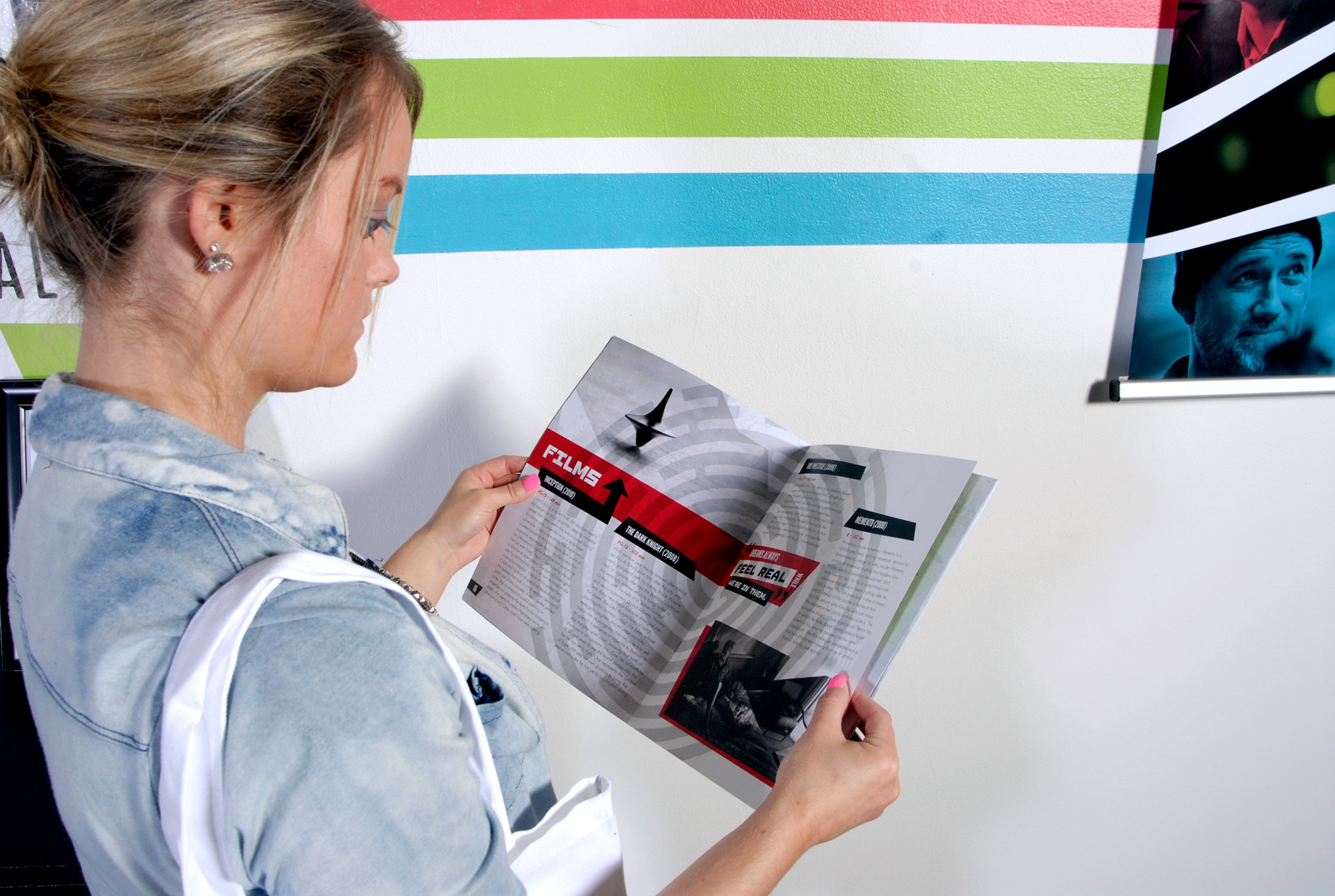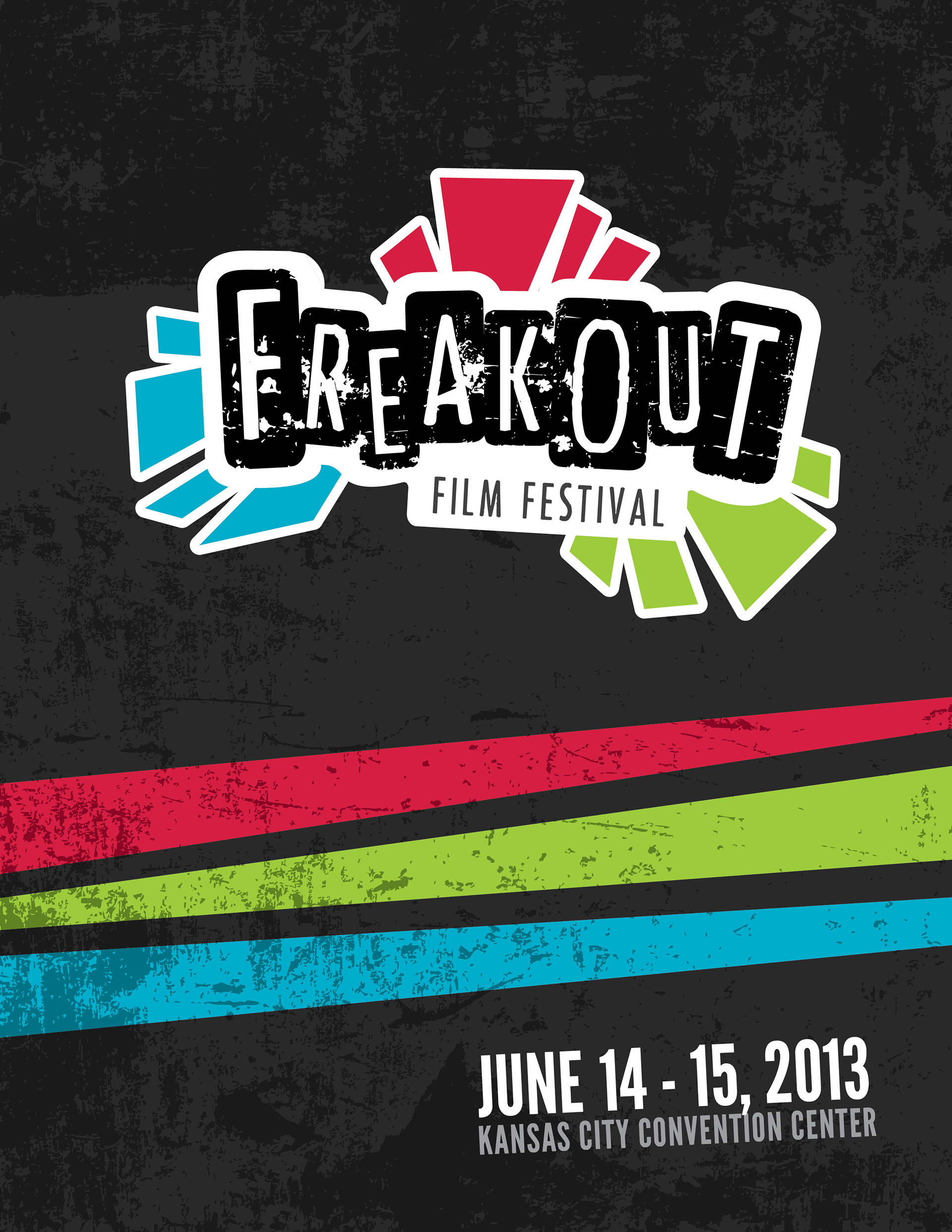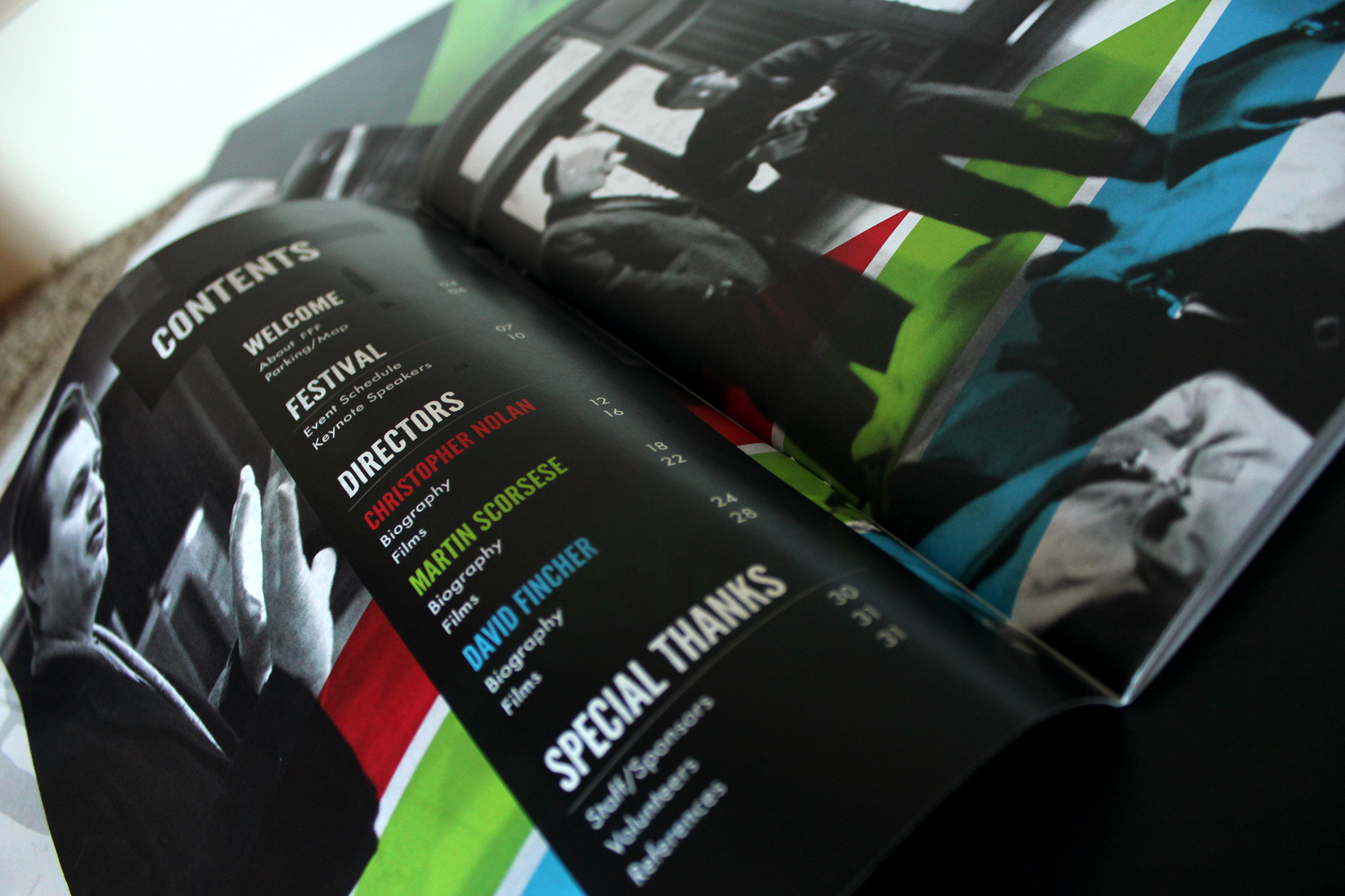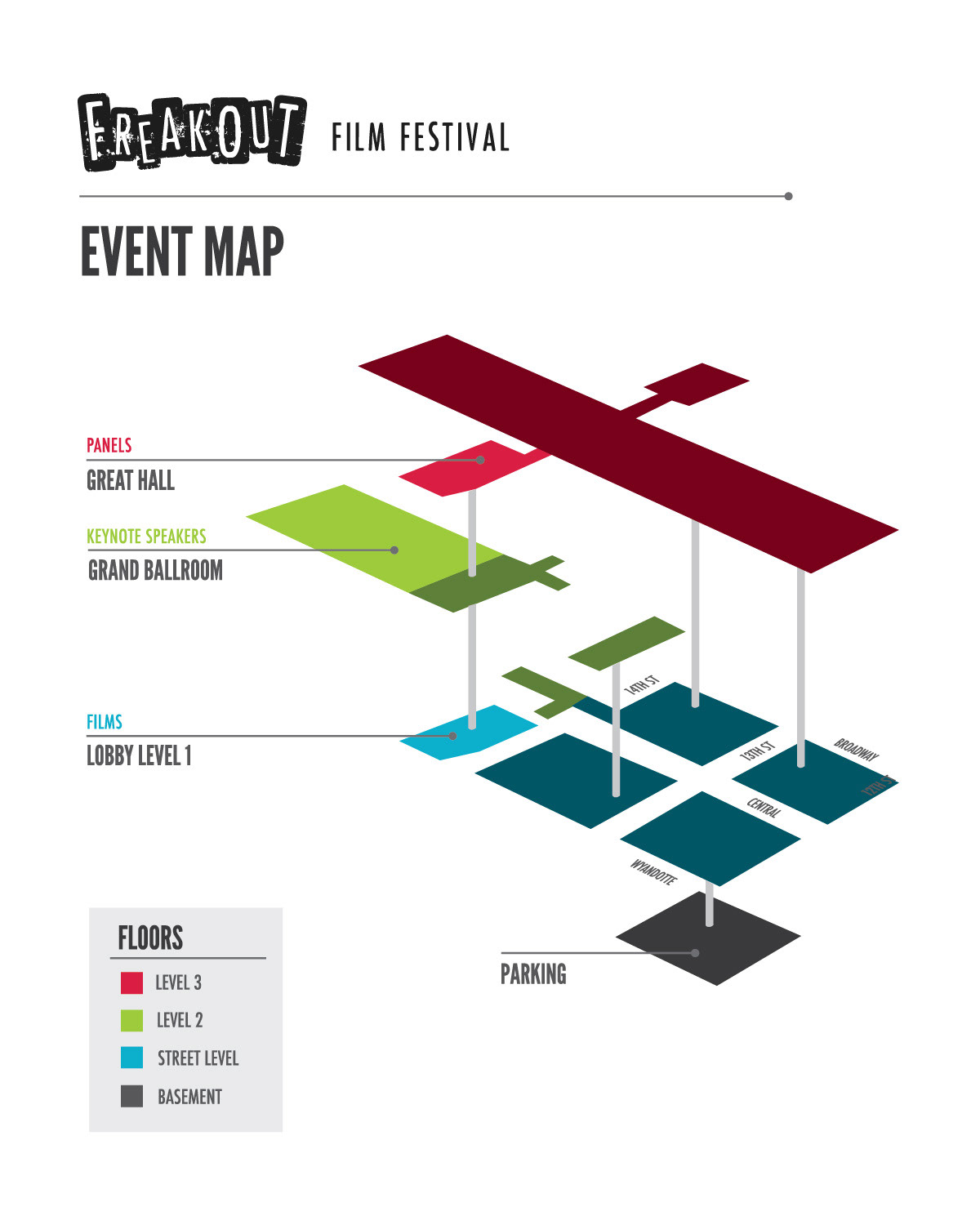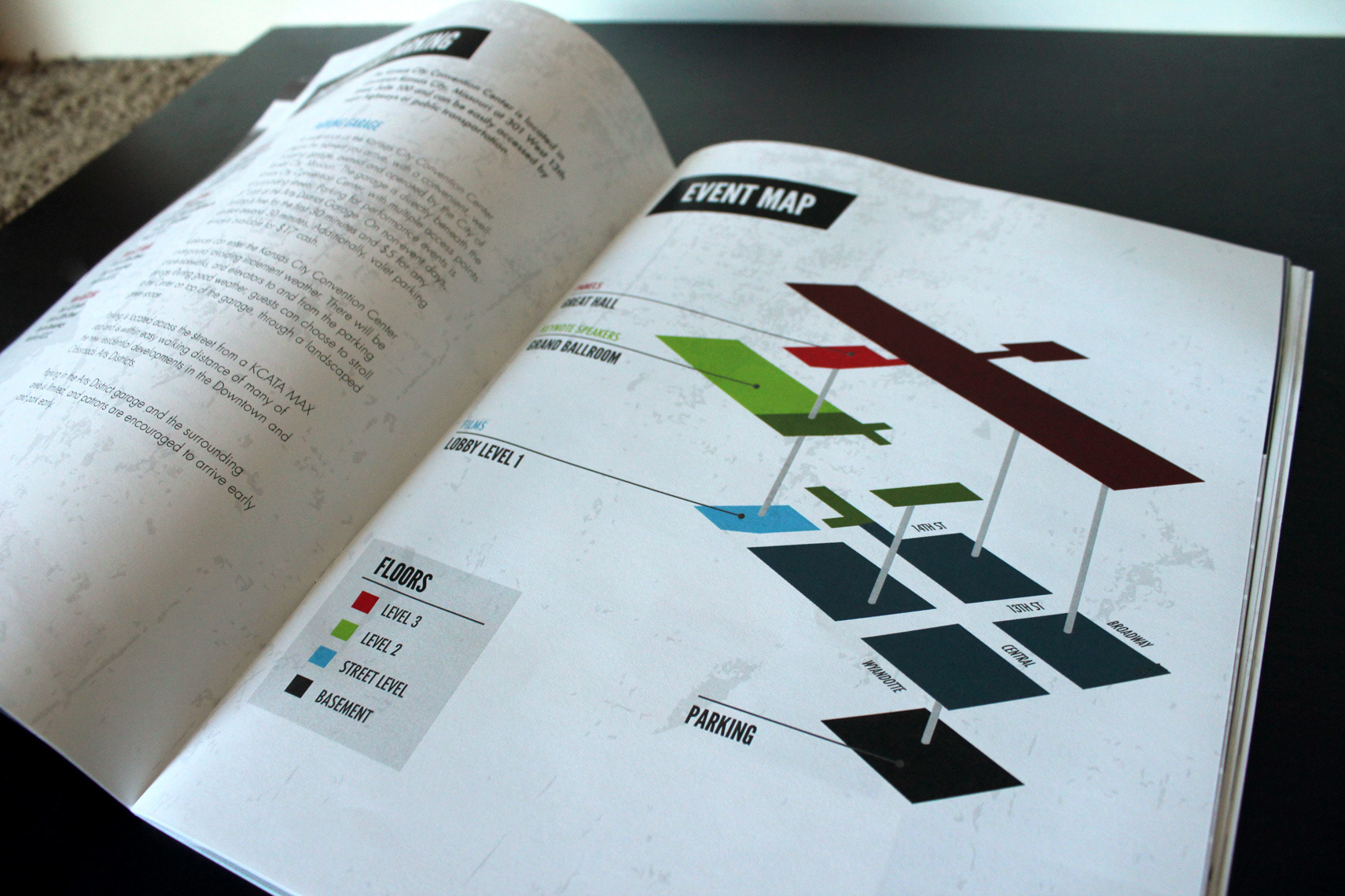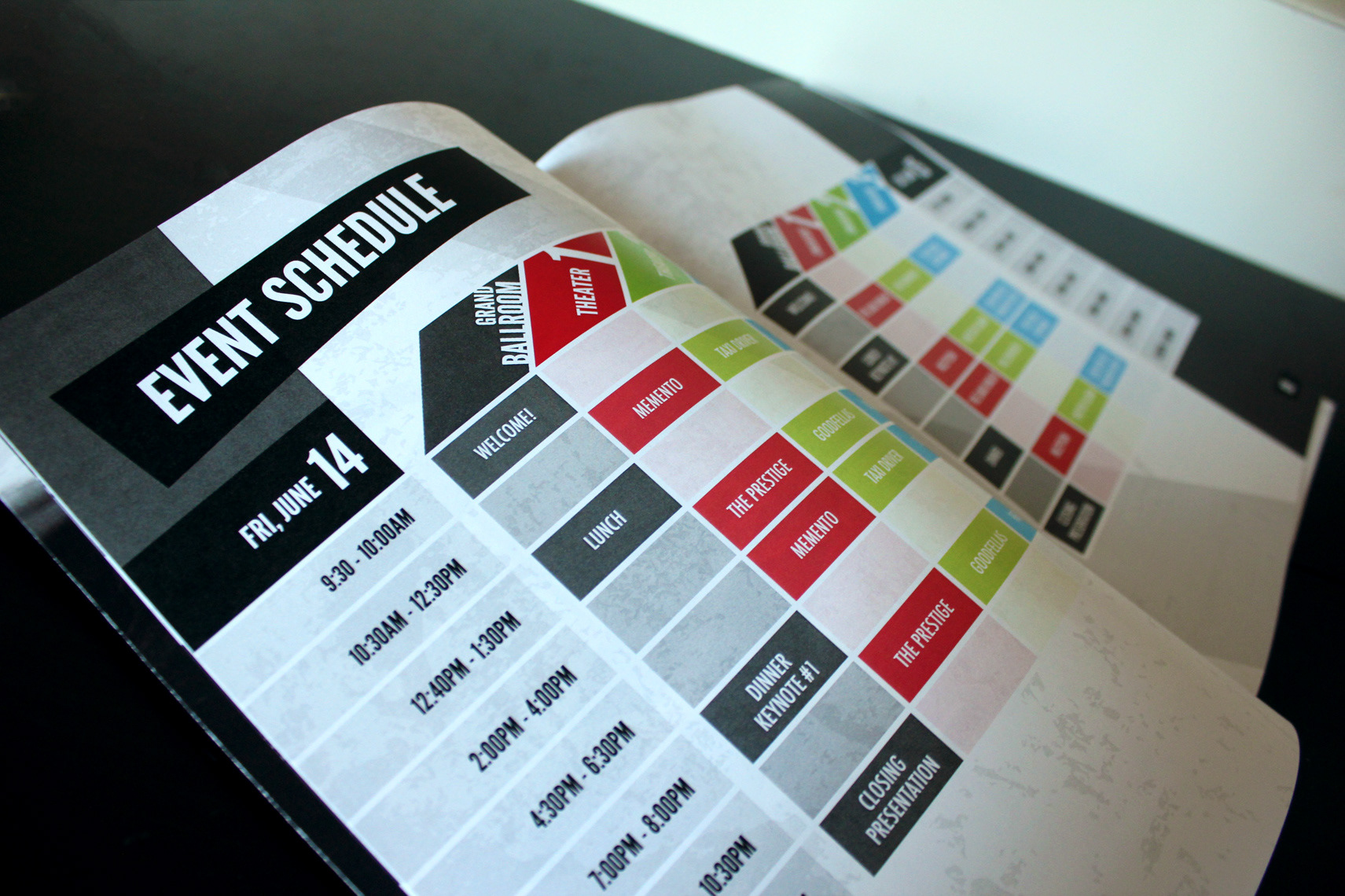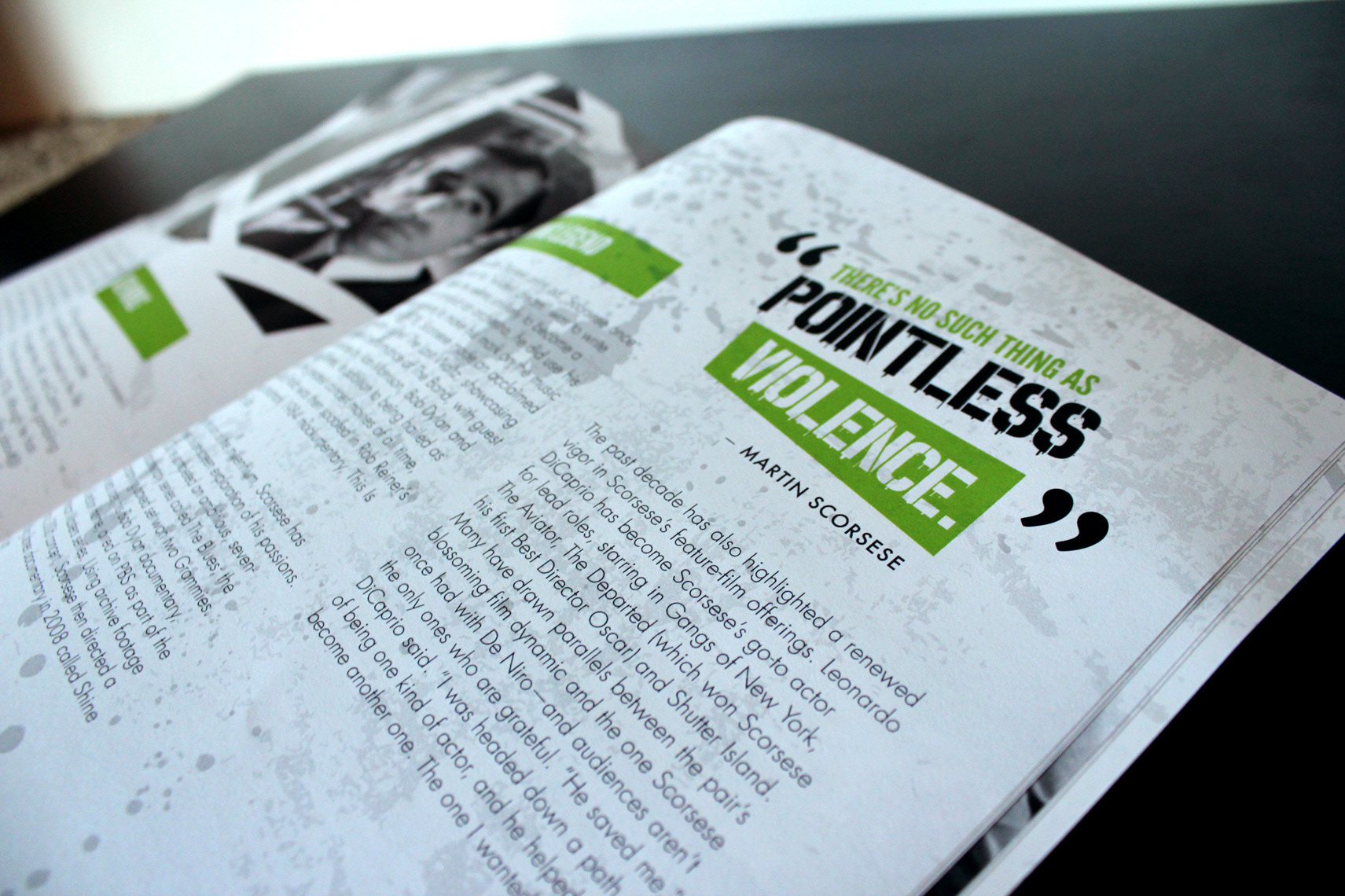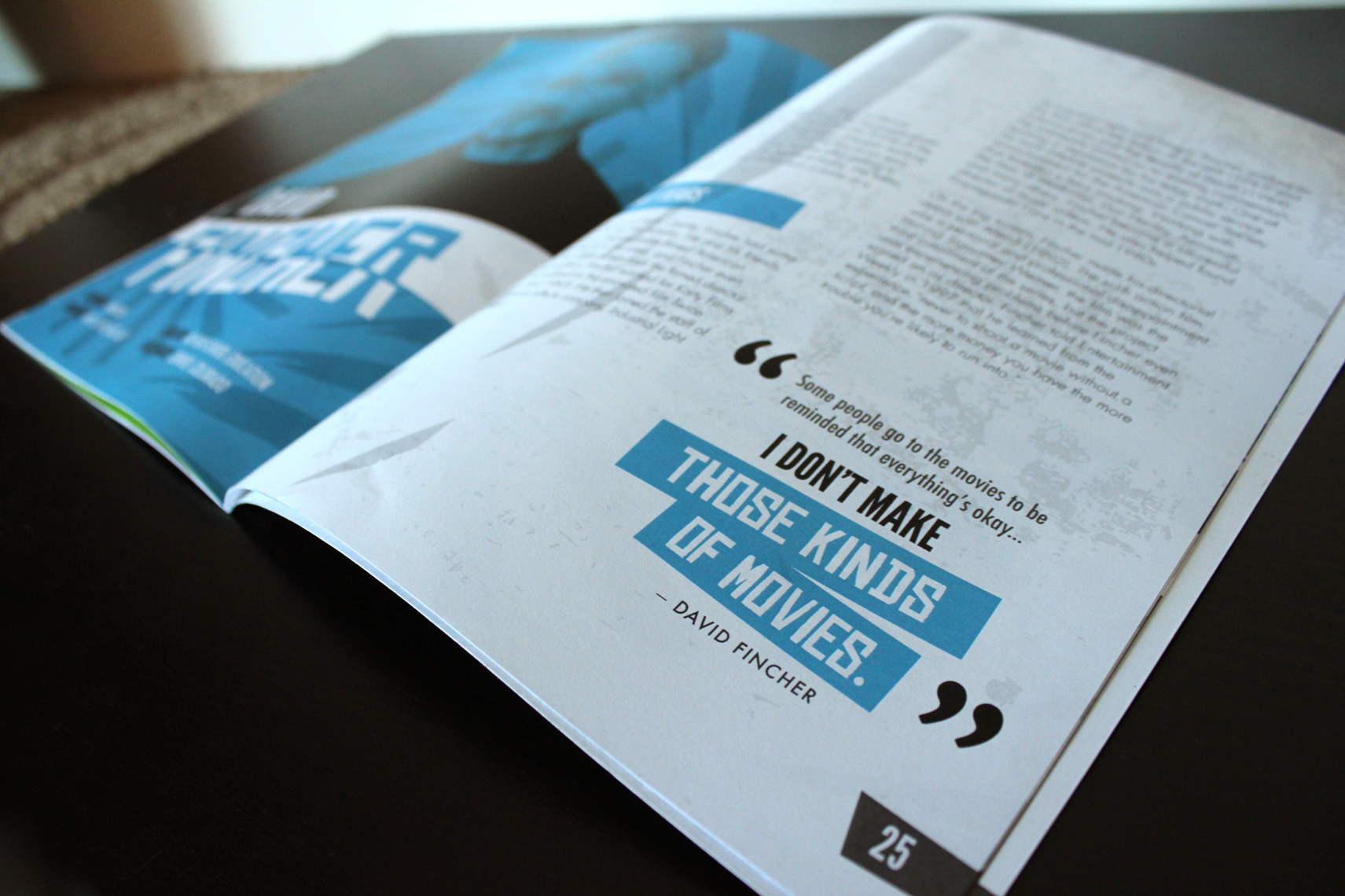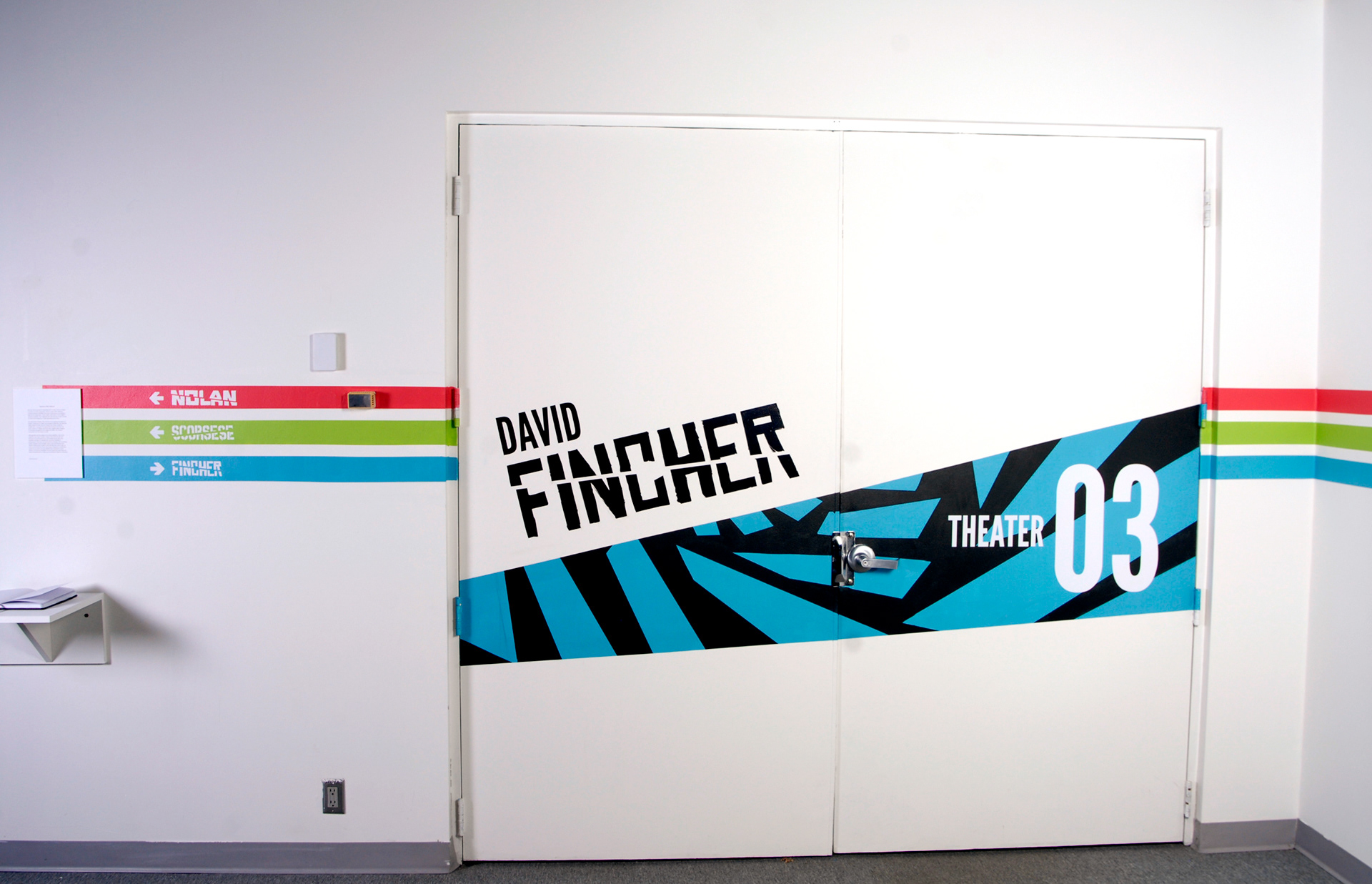 Paint stripes & wayfinding system