HDR University L&OD Posters
Posters designed for L&OD to highlight recent changes to HDR University website redesign.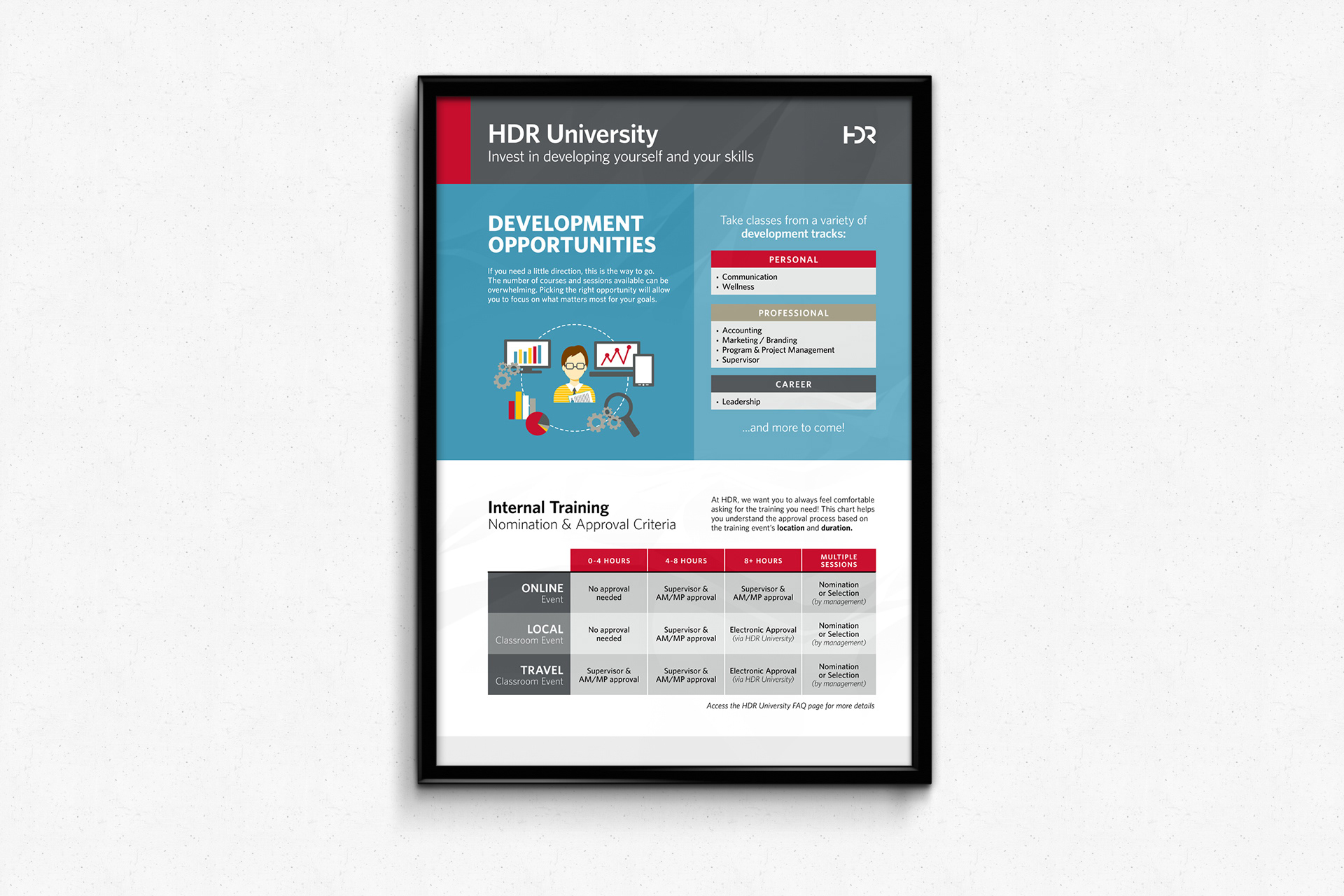 These Learning & Organizational Development posters were designed to highlight
HDR University
and some main changes the stemmed from the recent site redesign. Posters were displayed at the HDR Water Business Group conference in 2015. The client had very little information to go on, so I suggested re-working the information in this format to organize the main points she was trying to get across at a glance.